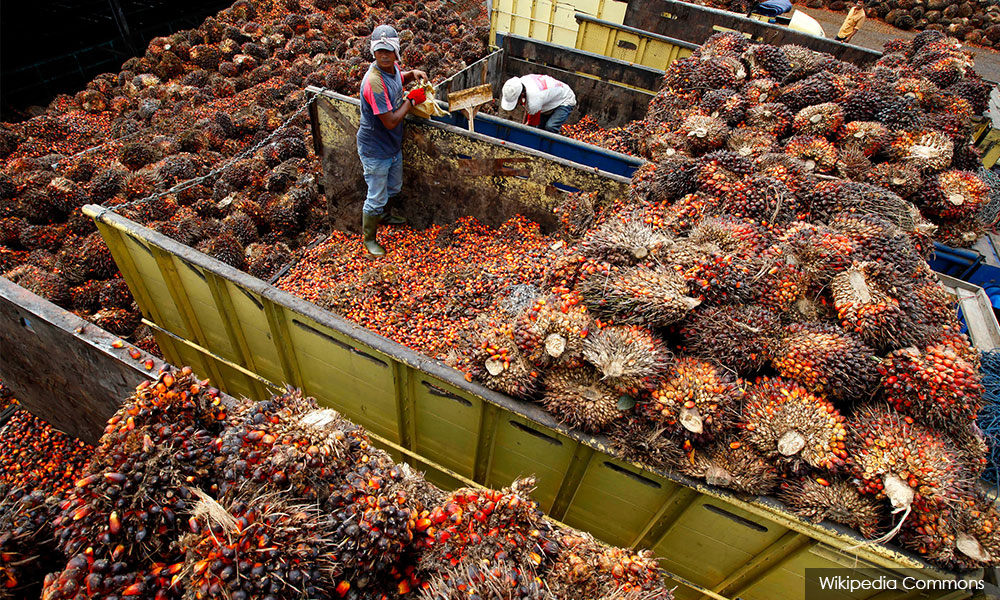 The Government is ready to dish out additional incentives to encourage oil palm planters to embrace Malaysian Sustainable Palm Oil (MSPO) certification, which is aimed at boosting the crop's profile in the global market.
"It is good news, especially to the smallholders," Malaysian Palm Oil Certification Council (MPOCC) CEO Chew Jit Seng said in an interview recently.
As at end-April, only about 32 % of the 5.85 million hectares of oil palm plantations and 39 % of the 451 palm oil mills in the country had achieved MSPO certification, he said.
As announced previously, the MSPO standard will be made mandatory for the entire industry by the end of this year.
There are separate deadlines for plantation companies and smallholders.
Plantation industries were given until Dec 31 last year to obtain MSPO certification if they already have Roundtable Sustainable Palm Oil (RSPO) certification, and until June 30 if they have no RSPO or International Sustainability Carbon Certification (ISCC) certification.
The government has given smallholders the longest grace period for getting MSPO certification, up to Dec 31, 2019.
Since the announcement of the mandatory timeline for compliance, MPOCC has anticipated that smallholders will face challenges in terms of resources and capacity to comply with the MSPO standards, but the Primary Industries Ministry and its agencies can assist them, Chew said.
"We noticed some of them are thinking of scaling down their oil palm plantation areas and even venturing into alternative cash crops, but we would still advise the smallholders to be MSPO-certified to make their product sellable in the long run.
"Our main concern is on the smallholders (growers who own below 100 acres) and small and medium-scale growers who have 100 acres, or 40.46ha, to 1,000ha.
"These growers need more guidance, especially those in the rural areas, as they sometimes lack awareness of the certification process," he said.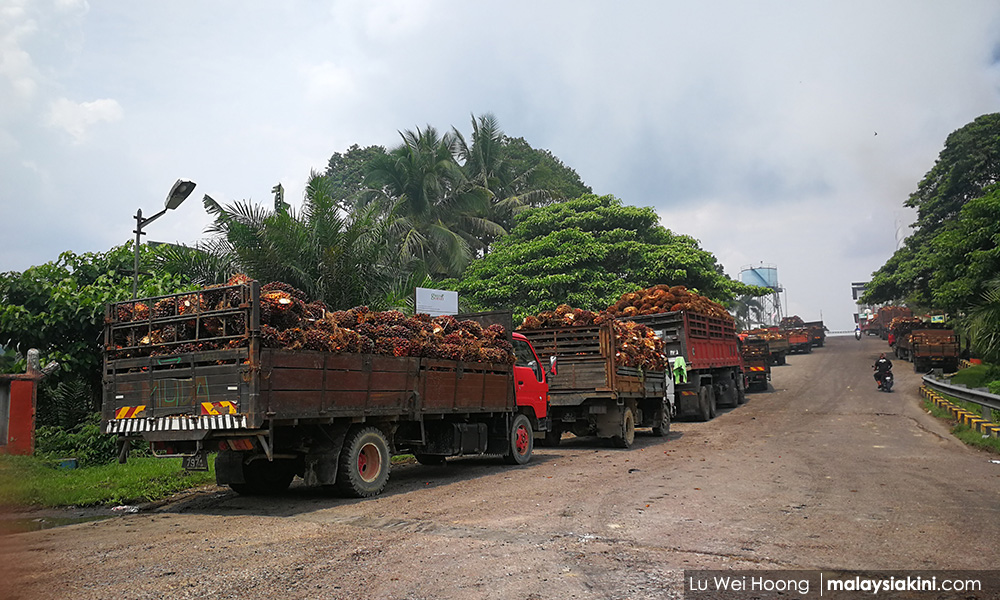 The large companies, on the other hand, can readily embrace the MSPO as many of them have already been certified with international standards such as RSPO or ISCC.
The existing incentives, which are provided to boost the take-up rate for MSPO certification, fully cover the audit cost and the cost of preparation for the certification for smallholders.
"The new incentive scheme will also cover the full audit cost of the small and medium-scale growers and defray their cost of becoming sustainable in the long term," he said.
Currently, the government is giving the independent smallholders RM135 per hectare as an MSPO incentive.
"However, for the organised smallholders under the various land schemes like Felda, Felcra and Risda, they only get about RM10 per hectare. So there is a big disparity.
"Therefore, the government will rationalise the incentive scheme to make sure that everybody would be incentivised, with priority given to smallholders and small and medium-scale growers," he explained.
According to him, MSPO certification system is managed by third-party audit companies (certification bodies) accredited by the Standards Department.
There are 14 accredited certification bodies at present, and the department is in the process of accrediting another four bodies in the country. The accredited bodies are listed on the MPOCC website.
"For oil palm plantations and the supply chain players seeking to get MSPO and Supply Chain Certification System (SCCS) certified, they can contact any of these 18 certification bodies to get quotations for comparison.
"For independent smallholders, the audits will be arranged by the Malaysian Palm Oil Board (MPOB)," he said.
The MPOB will visit the smallholders' plantations to check if their plantations have met all MSPO requirements before scheduling them for an actual audit, he explained.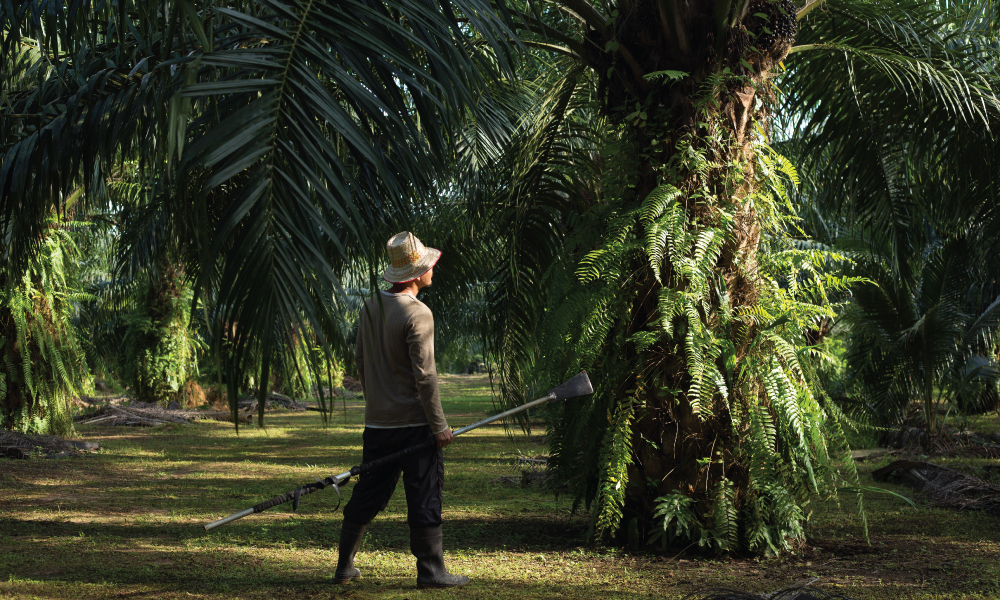 "The MPOB has organised the independent smallholders into 162 Sustainable Palm Oil Clusters or SPOCs, and 114 SPOCs have been certified to date according to the board," Chew said.
Despite the short timeline, MPOCC is confident of the full implementation of MSPO, he said.
"It is an uphill task (due to the various procedures and funding that is needed) but with the government's undivided support, we will strive to achieve the 100 % target by end of 2019," Chew said.
MSPO is crucial as it is the platform for Malaysia's palm oil industry to move towards sustainability and tackle current and future challenges, he said.
Hence, the federal government and various agencies are providing technical support and financial aid.
However, there are areas where the federal government will seek the cooperation of state governments, especially on land use and title, as it falls under their jurisdiction, he explained.
Chew also said that since almost 90 % of Malaysian palm oil and palm oil products are exported, meeting the sustainable requirement of importing countries is crucial.
He noted that China, one of the top buyers of Malaysian palm oil, is also going into "green food" and sustainability.
"MPOCC has recently signed a memorandum of understanding with the China Green Food Development Centre for mutual recognition of the 'Green Food' and MSPO certifications.
"It is hoped that with this collaboration more Malaysian palm oil products will be imported into China."
Chew said the government and its agencies will also promote MSPO-certified palm oil to India in the latter part of this year.
In 2020, the plan is to participate in the Dubai International Expo to target the Middle East market.
"It is noted that our main competitor, Indonesia, has also implemented the Indonesian Sustainable Palm Oil (ISPO) certification system.
"However, Indonesia does not invest much in promoting the ISPO-certified palm oil but instead is focusing on selling its commodity at a cheaper price due to its higher CPO production.
"So, I think, this is where our palm oil may have an advantage in the market as MSPO-certified sustainable palm oil," he added.
** Credit: Nurul Hanis Izmir, Bernama  |  Published:   |  Modified: 
THE oil palm industry has played an important role in the economy.
The planted area expanded from 55,000ha in 1960 to 5.849 million hectares last year.
In tandem with the area expansion, the production of palm oil also grew from less than 100,000 tonnes in 1960 to 19.516 million tonnes last year.
This expansion, especially in the 1960's, was encouraged by the diversification strategy of the government, which recognised palm oil as a complementary crop to rubber.
The oil palm industry contributes 4.67 per cent to the country's gross domestic product (GDP), and 46.6 per cent  to the agricultural GDP.
Total exports of palm oil products were 23.97 million tonnes in 2017 with an export revenue of RM77.85 billion.
Palm oil export earnings stood at RM46.12 billion.
The global market is expected to grow with the world's population and income, increasing biofuels production, accelerating economic growth, especially in developing economies, and growing applications.
Despite these achievements, palm oil continues to receive criticism for alleged links to deforestation, climate change, health effects and market restrictions in terms of tariff and non-tariff trade barriers.
This has led to lower demand for palm oil-based products and export market access.
Added to these challenges  is agricultural commodity price volatility and instability.
Price volatility is almost an inherent feature of commodity production due partly to inelastic supply and demand.
Crude palm oil (CPO) prices dropped to three-year lows in November and December last year amid high stock levels in Southeast Asia and weak demand.
Stocks were reported at a record high of three million tonnes. Exports dropped by 12.9 per cent  month on month to 1.38 million tonnes as buyers — such as China, the European Union, Pakistan and the Philippines — bought fewer Malaysian palm oil products.
Last year, the average CPO price was RM2,267 per tonne against RM2,817 a tonne in 2017.
Other than fundamental factors of supply, demand, and stocks, palm oil prices are also affected by the price movements of soya bean oil, which competes for a share of the global vegetable oil market, and influenced by crude oil because the edible oil is also used as feedstock to make biodiesel.
The prices rebounded in January and last month to RM2,037 and RM2,100.50, respectively, compared with November and December prices of RM1,830 and RM1,794.50, respectively.
The general opinion is that the prices of crude palm oil and other oils depend on the outlook for palm stocks.
It is predicted that stocks will fall till mid-year, in line with seasonal production trends, which will lift the crude palm oil prices, especially if Indonesia maintains its heightened pace of biodiesel use.
Crude palm oil prices are expected to rise to between RM2,200 and RM2,300 per tonne by June on a seasonal decline in stocks.
Prices will also increase as India, one of the largest importers of Malaysian palm oil at 2.514 million tonnes last year, reduced import duties on crude palm oil from some countries, including Malaysia and Indonesia, to 40 per cent  from 44 per cent and on other palm oil to 45 per cent  from 54 per cent.
For this year, though supply of CPO will remain ample due to steady production growth in Indonesia, consumption will grow by a strong five per cent  year on year, at the fastest rate recorded since 2013.
With low stock levels and firmer soya bean oil and crude oil prices, CPO prices are forecast to be higher this year than last year with at an average price of RM2,300 per tonne.
Reference:
By Prof Datuk Dr Mad Nasir Shamsudin – March 17, 2019 @ 10:58pm

Credit:

https://www.nst.com.my/opinion/letters/2019/03/470217/crude-palm-oil-prices-forecast-be-higher-year
2019 appears to be starting in the right direction for the Malaysian oil palm industry. In recent years, the Malaysian palm oil industry has faced rising challenges of restrictions in export and worldwide demand. The leading issue would of course be the European Union's growing anti-palm oil sentiment, driven by allegations of deforestation and the industry being environmentally unfriendly.
Although Malaysia and other oil palm producing nations have stepped up their efforts to dismiss these allegations, the EU seems poised to limit and eventually phase out palm oil, especially in vehicles and machinery. As such, palm oil sales have to be focused elsewhere.
China: One of the Largest Palm Oil Market
China has been purchasing palm oil from Malaysia for a long time. With the EU market under threat, Malaysia has managed to convince China to increase their purchases. In part, China's increasing demand of oil palm is due to a drop of soybean oil demand and the need for more vegetable cooking oils.
In addition to just cooking, palm oil in China will be used in other industries such as the chocolate making industry, food processing industry, pharmaceuticals, soaps and more. Currently, China is the second largest importer of palm oil after India.
China buys 50% more Palm Oil in 2019
On March 4th, 2019, Malaysian Minister of Primary Industries, Theresa Kok witnessed the signing of purchase intent documents involving three Chinese companies which will buy products from four Malaysian companies.
These purchases amounted to USD 891 million or about RM 3.5 billion. The following is a breakdown of the purchase deals, which total up to about 1.62 billion tons of palm oil:
Yantai Tianmao Edible Ltd to purchase 100,000 tons of RBD palm stearin from Sime Darby Plantation
Yihai Kerry (Shanghai) International Trade Co. to purchase 1.3 million tons of RBD palm olein from PGEO Marketing Sdn
Yizheng Fangshun Industry Ltd to purchase 120,000 tons of RBD palm stearin from Cacao Paramount Sdn, unit of Teck Guan Group
Yizheng Fangshun to purchase 100,000 tons of RBD palm olein from SOP Edible Oils
More Room To Grow
At the signing of the purchase intents during the Malaysia-China Palm Oil Business Forum, China's ambassador to Malaysia, Bai Tian mentioned that there is still room for more purchases. He stated that China has not placed a ceiling on the amount of palm oil and palm oil products that China can import.
Among the new fields that China is looking into developing is biofuels and this of course calls for and increased supply of palm oils in the country. In total, China's import of palm oil in Malaysia is set to grow about 50% year on year in 2019, as compared to the year before.
In addition to boosting exports of palm oil to China, Malaysia is also taking steps to cap the amount of land opened for oil palm growth, as an important step to allay fears in the EU about deforestation.
The increased demand for palm oil and declining reserves are serving to gradually increase and stabilize oil palm prices for 2019, which is good news for small holders in Malaysia. If you're a smallholder, this is the time to work hard and make hay while the sun shines.
References:
https://www.theedgemarkets.com/article/malaysia-china-sign-us891-million-palm-oil-purchase-deals
https://www.thestar.com.my/business/business-news/2019/03/04/malaysia-to-export-us$891m-of-palm-oil-to-china/